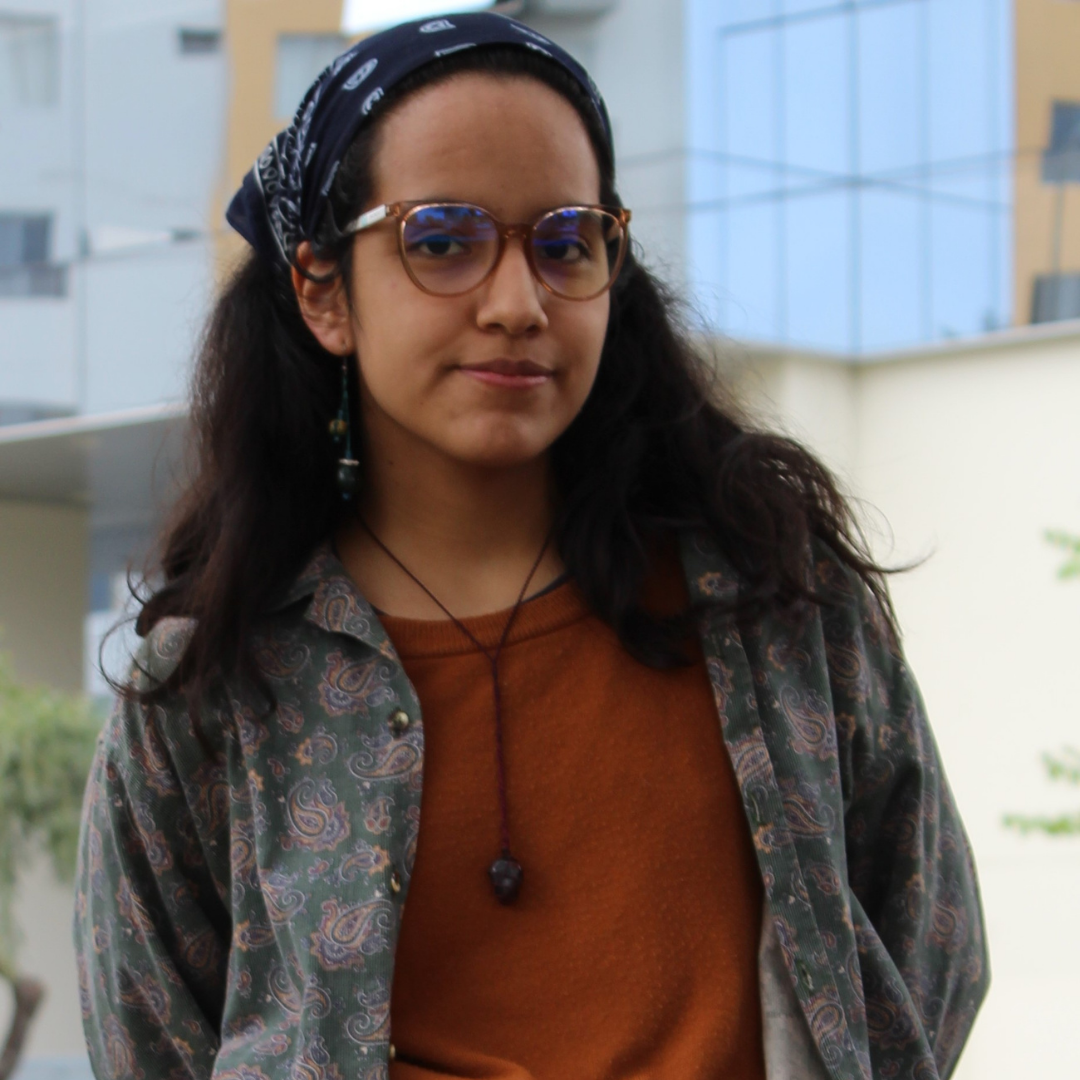 Eva Verónica Santivañez Santos

Miembro fundador

Esta insignia especial tiene el honor de ser entregada a lxs integrantes de la primera edición del Lab, quienes no solo evidenciaron rigurosidad académica durante el proceso de investigación, sino también valentía y perseverancia para aventurarse a ser parte de nuestra primera comunidad de investigadorxs. Quienes posean esta insignia tienen la oportunidad de incorporarae como parte del equipo organizador. Siempre serán bienvenidxs y recordadxs por toda la comunidad de Comunica Investiga Lab.
Graduated in Communication for Development. She has researched and developed projects on gender, communication and love. She is part of the founding team of "El consultorio del amor", an initiative that seeks to question the myths of romantic love to prevent gender violence. She is currently working on her undergraduate thesis on the forms of community organization of a group of Shipibo-Konibo youth, Comando Mático, in Pucallpa to treat people infected with covid-19 with herbal and conventional medicine during 2020.

eva.santivanez@pucp.edu.pe