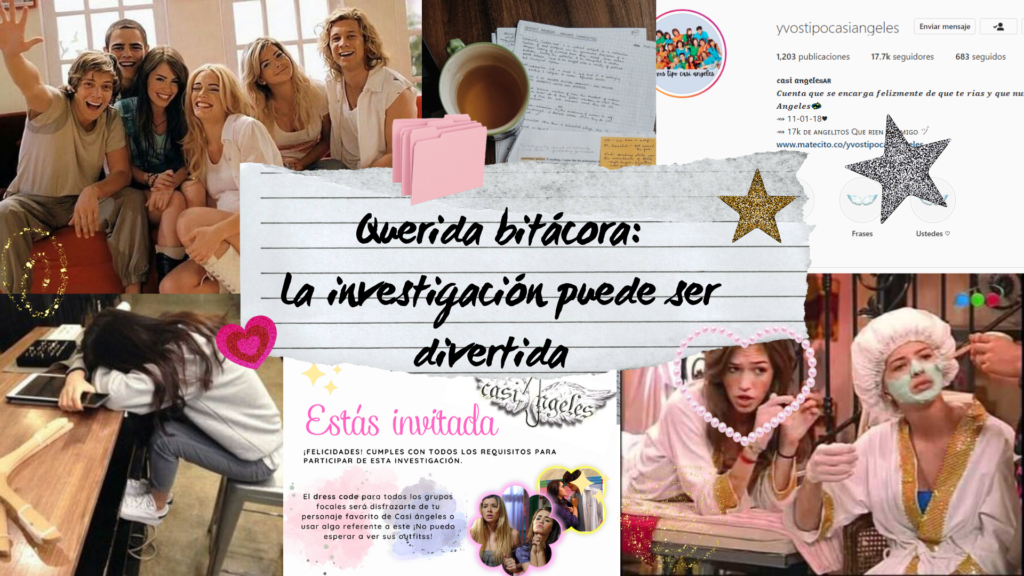 I have to confess that before entering university I thought that Academic Research was the most boring thing in the world. I imagined scientists or older professors surrounded by books on "serious" subjects, such as philosophy or history, who knew everything and were only trying to reinforce their theories.
I didn't see anyone like me, a female student, young, inexperienced and interested in subjects considered trivial such as series, novels and fashion. So I decided that research would never be for me because it was for serious people studying serious things and I would never fit into those categories. It wasn't until I took the Academic Research course in college that I realized I was wrong.
Research is the opposite of serious, it's actually curiosity. It is wanting to know beyond what we see and risk knowing the why of things. And by that I mean not just academics, but literally anything.
Racism in the fashion industry? Check Barbie's influence on career choices? Check K-pop fandoms as agents of democracy? Check And I've lost count of how much Harry Potter research I've found so far. Research is far from serious, in fact, it can be fun and entertaining if you deal with a topic you are passionate about.
There is something rewarding about learning more about the world around us and getting to know yourself in the process. The topic I am currently working on at Comunica Investiga Lab is about the influence of one of the series that marked my adolescence: Almost Angels. While reviewing different papers and theses about the impact of media on young people I could understand why I behaved in a certain way. It turns out that I was not crazy for believing that I would marry Niall Horan from One Direction (I was 13 ok, no judging allowed), but that it is normal for teenagers to experience "falling in love" for the first time and intensely even towards people they do not know (Rice, 1999). Returning to the topic of Almost Angels Research, my current research focuses on its fandom, which despite the fact that the series officially ended in 2010, is still active in social networks. When I made the first call for responses I was shocked, more than 50 people wanted to participate in the research and that couldn't have made me happier.
Although I am working individually on this research, knowing that I have a community behind me takes a huge weight off my shoulders. The Lab has taught me that rather than seeing other researchers as competition (which is what tends to happen in academia), you have to see them as company. The girls at the Lab are the only people who understand how tedious it is to plan interviews or focus groups, have them not respond, and then insist again. Knowing that I am not alone is something that motivates me a lot and for which I am very grateful.
This experience has made me see research with new eyes, I was used to the image of the researcher as someone so far away from me that I did not realize that in reality, we are all potential researchers. Curiosity is already part of us, we just need to put it into practice.
---
Bibliography
RICE, Philip. 1999 Adolescencia: desarrollo, relaciones y cultura. Madrid: Prentice Hall